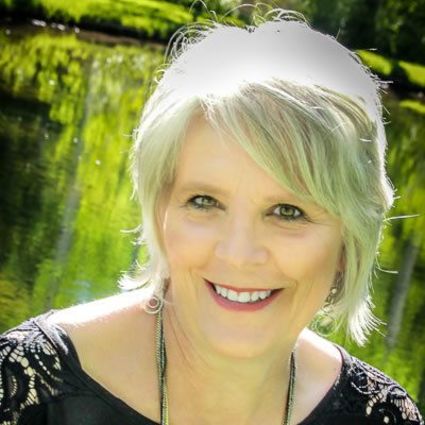 LORA DAVIS
MY "CLIENT FIRST" PHILOSOPHY - TETON VALLEY REAL ESTATE BROKER
In my experience as a Teton Valley real estate professional, I've found that providing the very best service is essentially about putting my clients first. This means keeping myself accessible, being a good listener as well as a good communicator, and responding quickly to your needs.
This "client first" philosophy has always been my approach and it requires me to continually improve my skills and ways of doing business. In addition, I've found that the latest technologies are enabling me to do everything I've always done, only much more quickly and efficiently. They've also helped me to extend the range of services I provide to my clients.
My Teton Valley real estate career began in early 2005. The market was just picking up and the frenzy began. In late 2007, I started my own brokerage, Silver Peaks Realty. In hindsight, probably not the best time to have started a new real estate office. 2008 was a very difficult year. However, in 2010 our small independent brokerage sold more units than any other brokerage in Teton Valley, outselling offices with nearly 5 times the number of agents. Part of the reason we have been so successful has been that when the market changed so dramatically in 2008, our agents were looking into the future to see what the trends were going to be. Those trends happened to be short sales and REO's (bank owned properties). We decided that if we were going to weather the storm, we were going to have to do the 'hard stuff'. We were the first brokerage to complete a successful short sale in Teton Valley, and one of the first to begin listing REO properties. We have since completed dozens of short sales and are one of the highest REO listing offices in the marketplace.
I am honored to consistently be one of the top transaction closing agents in Teton Valley. Along with our great team at Silver Peaks Realty, we are a top selling brokerage, as well. I'm proud to say that we have some of the best agents in the business.
So when you decide that you'd like to buy or sell a home in the Driggs, Victor, Tetonia, Jackson areas, please contact me.
A Bit of History: Our family moved to Victor, Idaho in 2001. My husband, Jim, a chiropractic physician, was born and raised in Victor, here in the valley. It had been our dream for many years to move back "home". We live on 20 acres near the headwaters of the Teton River with incredible views of the Big Hole range and an amazing Teton view, as well. A serene creek meanders through our yard. Wildlife abounds with world class trout in the nearby Teton river and ponds, geese, ducks, bald eagles, and the occasional moose to spook the horses. I could tell you stories….
Between Jim and I we have a myriad of children both married and unmarried living in various parts of the country and 32 grandchildren. Suffice it to say that a family get together here in the Valley is a grand occasion.
Prior to coming back to Idaho, our family lived in Bundaberg, Queensland, Australia for four years. What a great experience! The Aussies are lovely people and we made many lasting friendships and had some great experiences. I learned to fly in Bundy, and received my pilot's license and was also the first woman President of the Bundaberg Aero Club, one of the oldest flying clubs in Australia. We accomplished much in the club over those years, from building a new hanger to putting on an air show with over 20,000 spectators. I also tried my hand at scuba diving….not my cup of tea! Snorkeling the Great Barrier Reef I thoroughly enjoyed!
Back in the states, experience in the construction, development and real estate industries for over 25 years has served me well in the ever changing Teton Valley real estate market. I hold certifications in short sale negotiation, REO (bank owned) properties and negotiations. I am also a certified Feng Shui consultant. The principles used in Feng Shui are part of nearly everything I do. Feng Shui lends itself quite naturally to the real estate industry as it deals with the positioning of homes, land, furniture, etc. for taking advantage of favorable circumstances. In Asia, rarely is a building built that Feng Shui principles aren't used. There are links on this site for more information on Feng Shui and its influence on many aspects of our lives.
I love the real estate profession and can truly say that many of my friends have become clients and many of my clients have become friends. I look forward to many more years of meeting and serving people with their real estate purchase and sale needs! Give me a call, I'd love you help you!