IF YOU'RE LUCKY ENOUGH TO LIVE IN THE MOUNTAINS... YOU'RE LUCKY ENOUGH!
PERFECT HOME FINDER
Buying a home? Set up alerts to view the latest listings automatically.
BUYER & SELLER GUIDES
Gain from our exclusive industry knowledge and real estate tips for free.
MY HOME VALUE
Want to know what your home is worth? Receive a free home analysis!
WELCOME TO TETON VALLEY!
Teton Valley is located on the western side of the Teton mountains, just a 30-minute scenic drive from famous Jackson Hole, Wyoming, the gateway to Grand Teton and Yellowstone National Parks. The 'quiet side of the Tetons' as the valley is known is home to Driggs, Victor and Tetonia, Idaho and Alta, Wyoming.
Incredible scenery, friendly people, and boundless recreational opportunities are everywhere you turn. From golf on one of our five courses, to some of the finest fly fishing in the county, to skiing 500 inches of power a year at Grand Targhee Ski and Summer Resort, there is something for everyone year-round.
COME EXPERIENCE MOUNTAIN LIVING AT ITS FINEST!
We specialize in helping you find your perfect Teton Valley real estate, whether that be a home, condo, land or lot. Years of real estate experience in the area translates into market knowledge that will make your real estate purchase the best experience ever.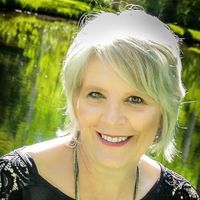 LORA DAVIS
BROKER
AN EXPERIENCED TETON VALLEY REAL ESTATE AGENT
In my experience as a Teton Valley real estate professional, I've found that providing the very best service is essentially about putting my clients first. This means keeping myself accessible, being a good listener as well as a good communicator, and responding quickly to your needs.
"Thank you for helping us into our new home. It would not have been possible without your dedication to every detail, at all hours of the day or night. We will sincerely recommend you to our friends!"
DEB & KEVIN VICTOR
"We are really enjoying our new house. We hope you can come and visit and see what we have done with the house. We plan on upgrading in a couple of years, and you will surely be our realtor. We hope you have a wonderful new year. Many thanks."
THE GORDONS
"Many thanks to you for your outstanding effort & perserverance throughout this whole process. You really worked hard on this one and we are grateful. Thank you so much for everything!"
CHUCK & MARY